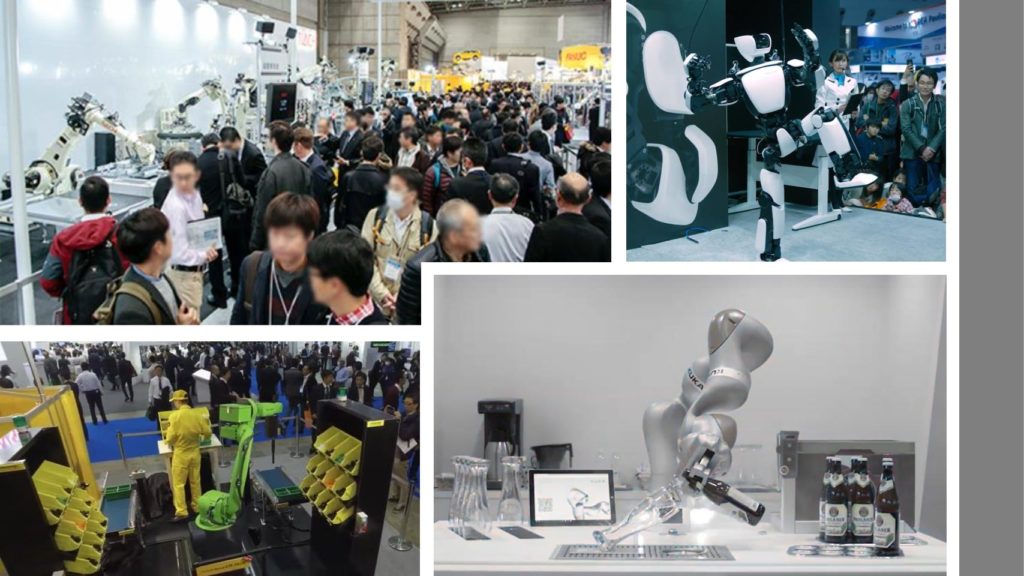 Exhibition Information : The International Robot Exhibition 2019 in Tokyo
One of the largest robot trade shows in the world
The International Robot Exhibition was first held in 1974, and it has since been held once every two years, marking its 23rd exhibition this year. The previous exhibition, held in 2017, saw participating exhibitors from 612 companies and organizations, with a total of 2775 booths which is the largest number ever.

Exhibitors from outside Japan grew to 88 companies and organizations from 14 countries. Total visitor numbers exceeded 130,000 people, and the exhibition continued to capture attention from around the world as one of the largest robot trade shows in the world, with approximately 10,000 overseas visitors from 82 countries.
Title: The International Robot Exhibition 2019
Dates: Dec 18 (Wed) - 21 (Sat), 2019
Venue: Tokyo big sight, Tokyo ,Japan
The newest robot technologies and products from Japan and around the world
The exhibition will bring together the latest technology and related products from robot manufacturers and robot-related companies in Japan, the "Land of Robotics," as well as from other countries around the world to promote business talks and opportunities to exchange technology.
The exhibition will be a vehicle to tell the world about next-generation robot technology that supports ever-evolving intelligence and information.
We can arrange transfers, meals and interpretation. Please feel free to contact us.

Let's go to a Japanese exhibition in tokyo! ! With pick-up and interpretation.