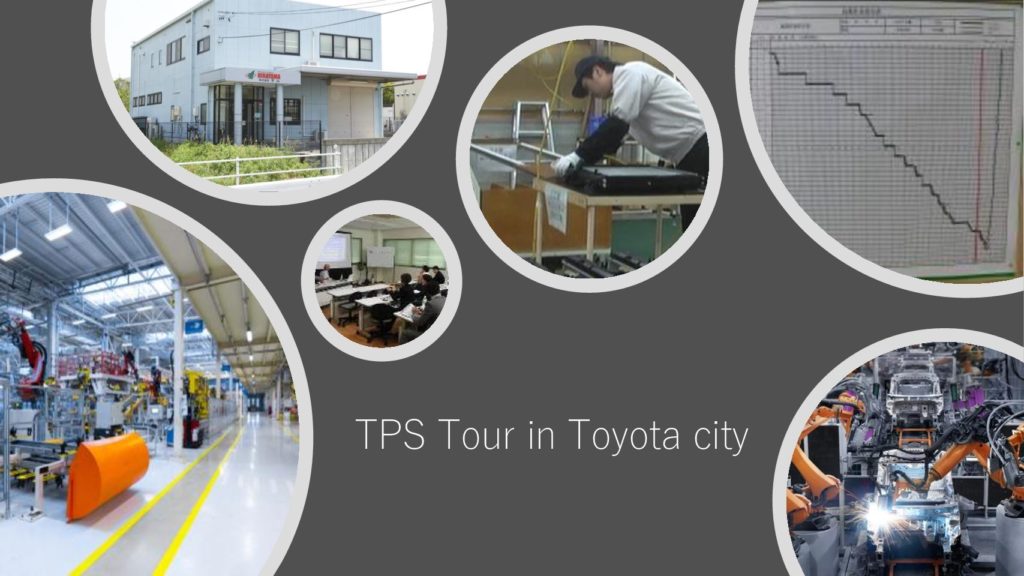 Announcement of starting recruitment of participants in autumn TPS tour!
Information on autumn TPS Tour in Toyota city

Date 2019 Nov 5,6
Time 09:00-17:00
Venue Toyota city in Aich
Content TPS training and high-level factory tour
Because the schedule is fixed, you can learn about TPS in earnest at a very reasonable price.
By visiting two factories on the day after the training, you can better understand the kaizen.
KAIZEN Experience and Factory Tour in Aichi // November 5 (Tue), 2019
About TPS training center


In this course we will:
1) acquire the ability as managers & supervisors to execute Kaizen by yourself
2) acquire TPS fundamental knowledge
3) execute Genchi, Genbutsu principle and see actual work site of skills to detect MUDA, MURA and MURI
4) experience and master Kaizen technique by executing motion analysis using the model production line.