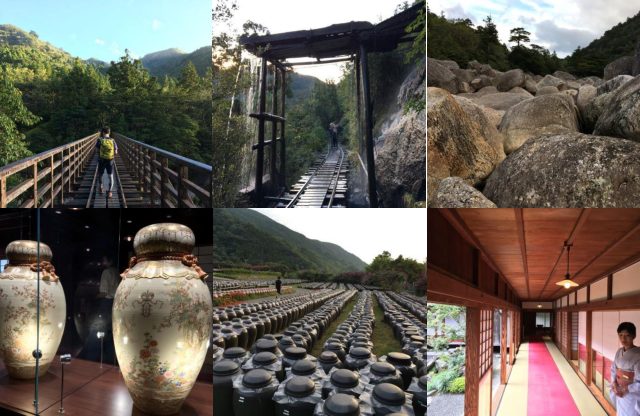 Kagoshima and Yakushima private tour in 2019
Kagoshima and Yakushima private tour in 2019
Schedule
Yakushima 3 nights and Kagoshima 2 nights
Number of people : 2
■ Yakushima ■
Learn about nature that hasn't changed from ancient times, and the coexistence of people and nature through visits to the Jomon Sugi mountain and museums.


About Yakushima
When you get down to Yakushima, you will feel the power of the overwhelming forest and life and experience that this island is special. In the forest of Yakushima, thanks to the blessing of the island of rain, Oki over 1000 years is not unusual. The most popular mountain climbing and hiking on this island is March-October. Not only special plant system but also unique energy supply system is efficient, and it is famous as an island of clean energy.
■ Kagoshima ■
Sengan-en and Kurozu factory.
The spirit of Samurai and the extremes of Japanese culture can be learned in Kagoshima, which led Japan during the period of incorporating Western culture.


About Sengan-en
Sengan-en is a traditional garden and stately home in Kagoshima built by the 19th head of the Shimadzu family, Mitsuhisa, in 1658. Sengan-en uses the principle of "borrowed scenery", and incorporates the background elements of active volcano Sakurajima and Kinko Bay as part of the gardens.
About Kurozu
Various microorganisms, such as Aspergillus oryzae, lactic acid bacteria, yeast, and acetic acid bacteria, are intricately related to the fermentation of Kurozu. The amino acids, peptides and organic acids created during the various fermentations, creates the distinctive mellowness of Kurozu.
The mysterious phenomena of the color changing in the vinegar as it ages have yet to be answered.
Enjoy Yakushima tour with local guide!
Learning geothermal power generation using hot springs in Kagoshima