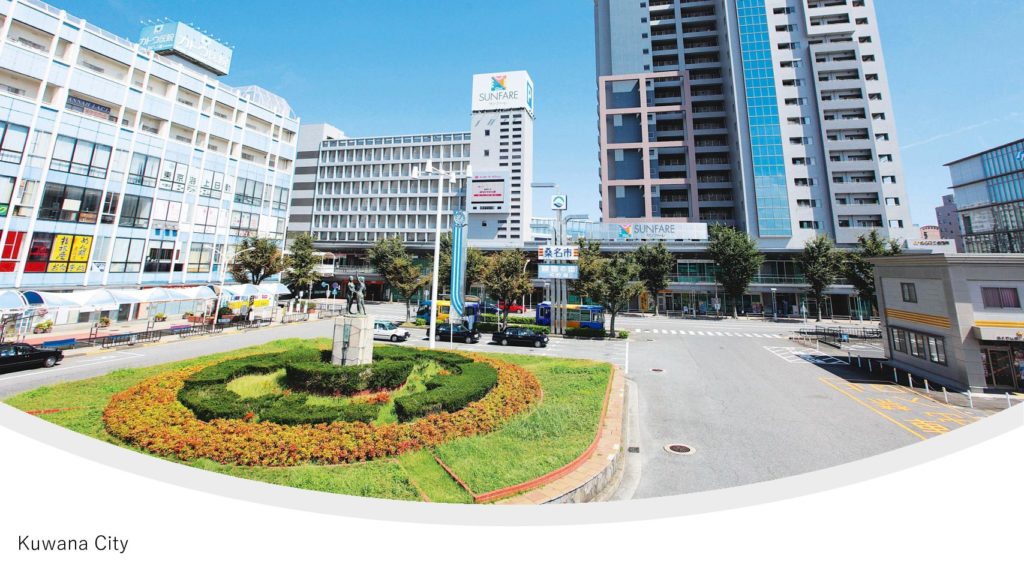 Kuwana city : About Industrial tourism from Nagoya
Introducing Japanese industrial tourism cities that you can go on a day trip from Nagoya.
Kuwana City in Mie Prefecture
Kuwana City accepts inspections in a wide range of industries under the theme of "industrial tourism and education".
By visiting here, you will be able to learn about the Toyota production system, human resource development,Japanese childhood education,etc.

Auto parts manufacturers
Local governments
Technical high school
primary school
Nursery school
Bank
AEON MALL

Kuwana City is about 30 minutes away from Nagoya Station by train.
AVEX, one of the most famous companies in Kuwana City.
It is a company that we often visit on JP-EXPERT study tours.
It is a wonderful factory that is very well received by our customers.
Company name : AVEX
Foundation : 1949
Number of : 429 As of May, 2018
Sales : 7.07 billion yen (in FY 2018)
Main clients : AISIN SEIKI Co.,Ltd. AISIN AW CO., LTD./ AISIN AI CO., LTD./ AKASHI-KIKAI INDUSTRY Co.,Ltd./ JTEKT Corporation/ NACHI-FUJIKOSHI CORP./ NIDEC TOSOK CORPORATION/ Borg Warner Morse TEC/ KYB Corporation/ Daihatsu Motor Co., Ltd./ Kawasaki Heavy Industries, Ltd./ In random order

Photo provided : Avex
Comments from visitors to factory

I found that the fact that on-site engineers improve and maintain equipment by themselves signifies high-level awareness of maintenance.
Employees care equipment as part of their bodies through "ten-minute wiping" by which they clean equipment daily in the morning and evening
The whole company raises the sense of improvement by holding presentation meeting for in-house improvement activities in which on-site engineers and other employees participate.

Photo provided : Avex
About human resource development, equipment maintenance,quality control, Kaizen, 5S,etc,
Avex is so wonderful factory, so let 's go together! !
Click here for a study tour of Kuwana City and Ise Shrine in Mie Prefecture.
Industrial tourism : Kuwana City and Ise Shrine