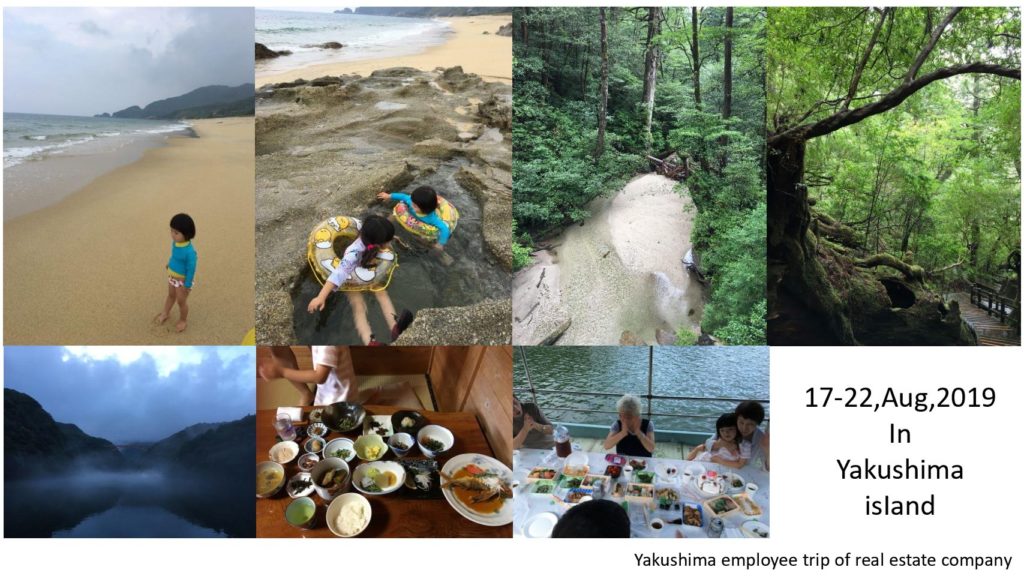 Yakushima company trip of real estate company 2019
In August 2019, we held a company trip to a real estate company in Tokyo.
Of the 8 members, 4 are in their 50s and above, and 2 are small children.
They want to enjoy the mountains and meals of Yakushima slowly.
On the Anbo River cruise, we held a birthday party for the owner of this real estate company.
We all enjoyed the mysterious Yakushima.
Places visited on tour
Yakusugi Land
Senpiro waterfall
Oko waterfall
Onoaida spa
Onoaida sea spa
Kusugawa spa
Inakahama
Anbo river