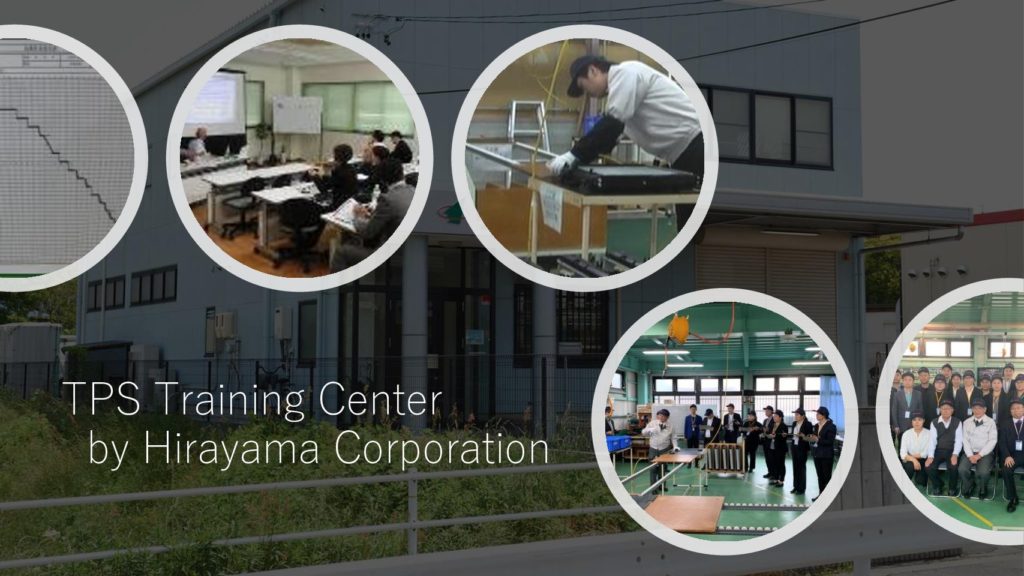 TPS Training by Consultants with a Toyota Motors Background
The purpose of the TPS Traning is to provide participants with the ability to improve their worksites and to instruct their subordinates to make improvements.
The TPS Traning Center, which opened in 2007, is attended by about 1,000 students annually from companies in Japan and 40 countries around the world.
~ TPS Trainers ~
TPS Trainers with Toyota backgrounds will instruct at our unique TPS Training Center.
Tadashi Mori

Mori was Chief Foreman of Takaoka Plant of Toyota Motor Corporation.

Tadamasa Ishigaki

Ishigaki was Chief Foreman of Honsha (head office) Plant of Toyota Motor Corporation.

Mitsuru Suzuki

SUZUKI was Chief Foreman of Honsha (head office) Plant of Toyota Motor Corporation.
| | | |
| --- | --- | --- |
| | | |
~ Abou TPS traning center ~
The TPS Training center originally started from giving basic TPS operation training to employees assigned to work at Toyota Motors or group companies, and have been making remarkable output.
Activities of the training center evolved and currently the main purpose lies in spreading TPS Kaizen method domestically and globally, supporting educational and training programs.
Address:
1-84-1 Miyamacho, Toyota City, Aichi Prefecture
TEL(0565)71-5288
Schedule:
1days or 2days
Minimum number of participants:
6 people
※There are specific days when even one person can participate.
Transportation service:
Hotels in Nagoya City ⇔ TPS trainin center, Hotels in Toyota City ⇔ TPS training center
In this course we will:
1) Acquire the ability as managers & supervisors to execute Kaizen by yourself
2) Acquire TPS fundamental knowledge
3) Execute Genchi, Genbutsu principle and see actual work site of skills to detect MUDA, MURA and MURI
4) Experience and master Kaizen technique by executing motion analysis using the model production line.